August 22-25, 2015: EPTA returned to  NOLA for the fifth year.  We returned for the ten year anniversary of Katrina and  continued our good work for those still suffering from the catastrophe. We partnered with ISES Live so that even more Event Professionals were able to give back.  We were able to help two families return safely to their homes after years of displacement.  We also joined forces with Liberty's Kitchen and Covenant House this year to aid at-risk youth in their journey to independent, productive lives.
July 19-22, 2014 – EPTA returned to New Orleans on our fourth trip to the area. As in the past, we will be aiding this very special community to recover from the catastrophic Hurricane Katrina that destroyed the Gulf Coast almost 9 years ago. It's hard to imagine, but many people are still living in overcrowded apartments and FEMA trailers. Together, we saw firsthand what the residents of NOLA have had to endure. Many of the housing issues they face are solvable problems, and our efforts to help make a direct impact on life for this community. We returned home from our experience changed, having made an impact on other people's lives with memories that will impact you forever, too.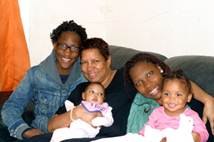 http://www.stbernardproject.org/homeowner/shelley-rose/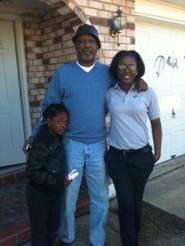 http://www.stbernardproject.org/homeowner/larry-carriere/
July 20-23, 2013 – EPTA went to New Orleans for the third year in a row to further assist in the rebuilding of this resilient community. Together we worked hard, played hard and made an impact! While our goals were to change the quality of life for those in need, we left NOLA with memories that will impact us forever too. This year we partnered with St. Bernard Project again, and we jumped right into the tasks at hand. Some teams of volunteers worked on demolition, painting and floor boards in rebuilds currently underway.
Another group was sent off, as in the past, to deliver our products to families that had recently moved back. Products like China, Glass, Silver, Tablecloths, Napkins and a basket of kitchen products were give to each homeowner.
In addition to this, we reunited with both homeowners (Larry Carriere and Shelley Rose) from last year at our kick off party this year. Wow it was great to see them and catch up!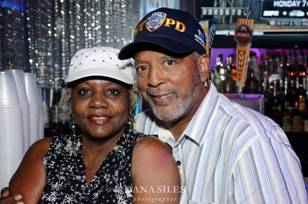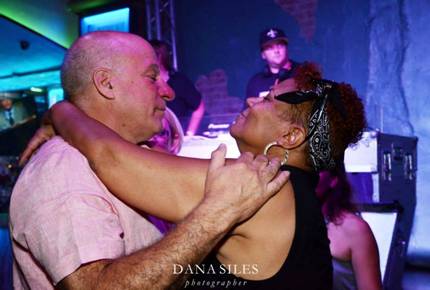 After the kick off, Shelley insisted we all visit her at her home the next day. Though we were hot and sweaty, we descended on her and she fed us Gumbo and other delicious food in her home. She hasn't changed a thing in her home and still has our pictures on her walls. Our newbie videographer interviewed her on her purple porch to hear about how this year has been.
Finally, our two Design Angels were busy at work with teams of volunteers to bring to life their visions for clients Ms. Carmelita and Ms. Cassandra. This year we had close to 50 volunteers on hand and others who supported us from home. In addition to our sponsors, we were again anchored by AFR who not only underwrote the cost of one rebuild ($20,000) , but provided the furnishings again for both homes!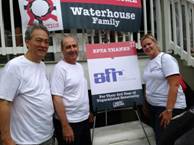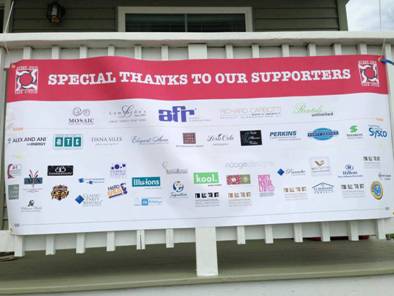 David Price of Rentals Unlimited transformed Carmelita's home into an explosion of colors and energy. From the moment this family walked into their home, they were speechless! After eight long years of waiting, David created a magical haven where Carmelita and family will forever be able to relax and enjoy life!
While David was busy working, Richard Carbotti of Perfect Surroundings was putting the finishing touches on his home. Cassandra's home was big because she has cared for so many kids! Her clan has grown to 11 and therefore Richard had a lot of house to fill! Undeterred, he set to work with son Evan and a team of EPTA'ers to create an incredibly warm and inviting environment. When it was time for her Welcome Home party, she was ready to kick off her shoes and become comfortable in her new home!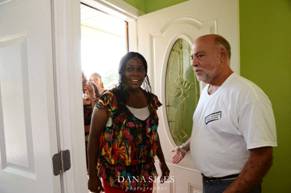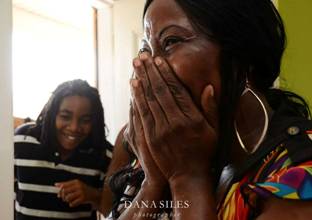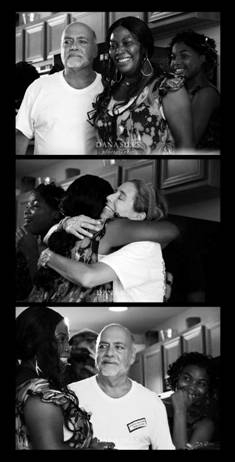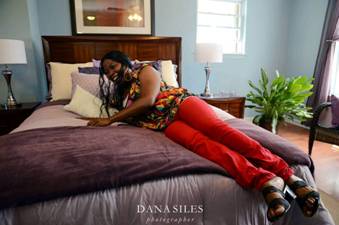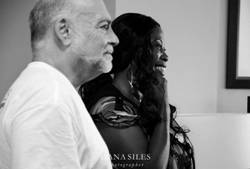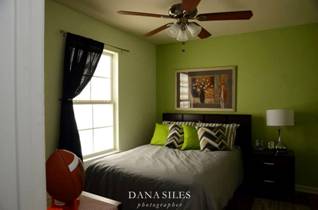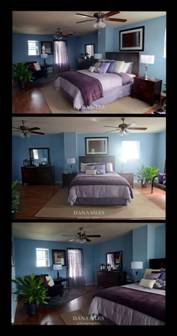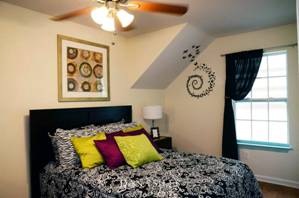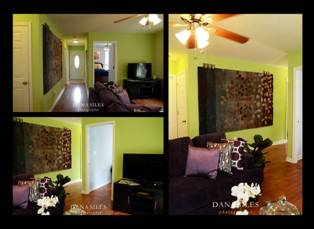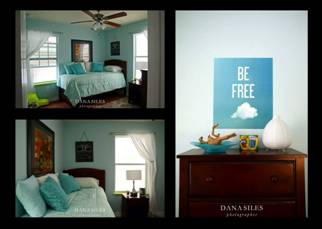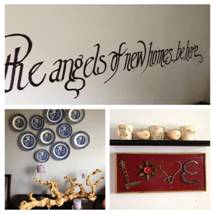 Finally, as a result of an article that appeared on the front page of the Pittsburgh Post Gazette, Read More Here, a CBS National Evening News team flew down to cover our Homecoming party.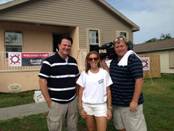 Both families were welcomed home in a special way when award winning chefs from The Besh Group and Frank Brigtsen cooked Carmelita and Cassandra their first meals!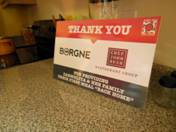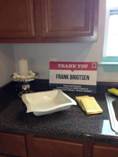 July 2012 – For our second mission, Event Pros Take Action returned to NOLA July 18-20, 2012 to continue the good work for the New Orleans Community, partnering again with St. Bernard Project (SBP). During our visit, we worked with two special families in St Bernard Parrish to put the finishing touches on their homes. Again, Mark Wells and Richard Carbotti acted as our Design Angels (in our Designing Digs program) to create two more dream interiors for our special clients. AFR committed to providing furnishing for the homes so these families will continue to feel comfort and happiness long after our EPTA volunteers have headed home. Our Welcome-Home Parties made lasting impressions, leaving not one dry eye in the crowd.  In fact, for the Carriere Welcome Home, not only did we shed tears, but we were drenched in rain as the torrential downpours refused to let up! In addition, EPTA delivered kitchen baskets and china/glass/silver/linens to a dozen other families during our time in NOLA. Through this experience, volunteers continued to learn about how Hurricane Katrina impacted the community and hear firsthand of the horrific situations these families have struggled with for seven years. While in NOLA, we also painted, spackled, and participated in the rebuilding of other SBP homes. Between the summer of 2011 and 2012, the number of volunteers doubled.  We hope you will consider joining EPTA in the summer  of 2013– we have again committed to returning to NOLA where we will work hard, play hard and continue to create friendships to last a lifetime.
July 2011 – Event Pros Take Action ventured out on its first mission. Partnering with St. Bernard Project in New Orleans, EPTA rebuilt homes devastated by Hurricane Katrina. EPTA participating organizations collected 15,000 event staples such as china, glassware, silverware, tables, chairs, linens, sofas, end tables, ottomans, carpet, window treatments, kitchen supplies and much more. These products were shipped to hubs around the country and then transported to NOLA for our mission. In the end we hand delivered a goodie baskets to a dozen homeowners. After we left, SBP assisted us in getting thousands of other products into 250 homes. These products added warmth to the houses, and helped the homeowners feel more comfortable in their rebuilt homes.
EPTA volunteers learned that a home is more than a house. While many families have moved home, thousands still live in overcrowded apartments or FEMA trailers seven long years after Katrina damaged the Gulf Coast. EPTA is making a difference to the community of NOLA. As Hurricane Isaac pounded the Gulf Coast almost seven years to the day of Katrina, this strong resilient community has suffered more set backs. Now more than ever, they need our help!