---

July 15 to 19th: New Orleans
EPTA will be heading to New Orleans for the 7th year to work with SBP in rebuilding the community after Hurricane Katrina devastated the gulf almost 12 years ago. In addition, our Youth Project Initiative will partner with Liberty's Kitchen on a hospitality seminar program again this summer. At the end of our work week, we will host the third annual Cov Carnival for the homeless youth at Covenant House New Orleans. Don't miss out on the chance to give back and build lasting relationships with other event pros in the industry.
Designing Digs
Meet Mr. Thomas King, an Air Force Veteran whose home is still in need of rebuilding since Hurricane Katrina in 2007. Facing issues of vandalism, burglaries, funding discrepancies and many years of stress, Mr. King has remained hopeful that he would be able to move home. EPTA will be donating $20,000 towards the completion of his home. With the help of David Price of Rentals Unlimited (our Design Angel) and the support of AFR Furniture Rental who will again be donating all of the interior furnishings, Mr. King will finally be able to move his family home this July. 
2017 Leadership
 Design Angel: David Price of Rentals Unlimited
Liberty's Kitchen: David Lombardo of Lombardo's
Cov Carnival: Matthew Gonzales of Wilkinson Rhodes
Schedule: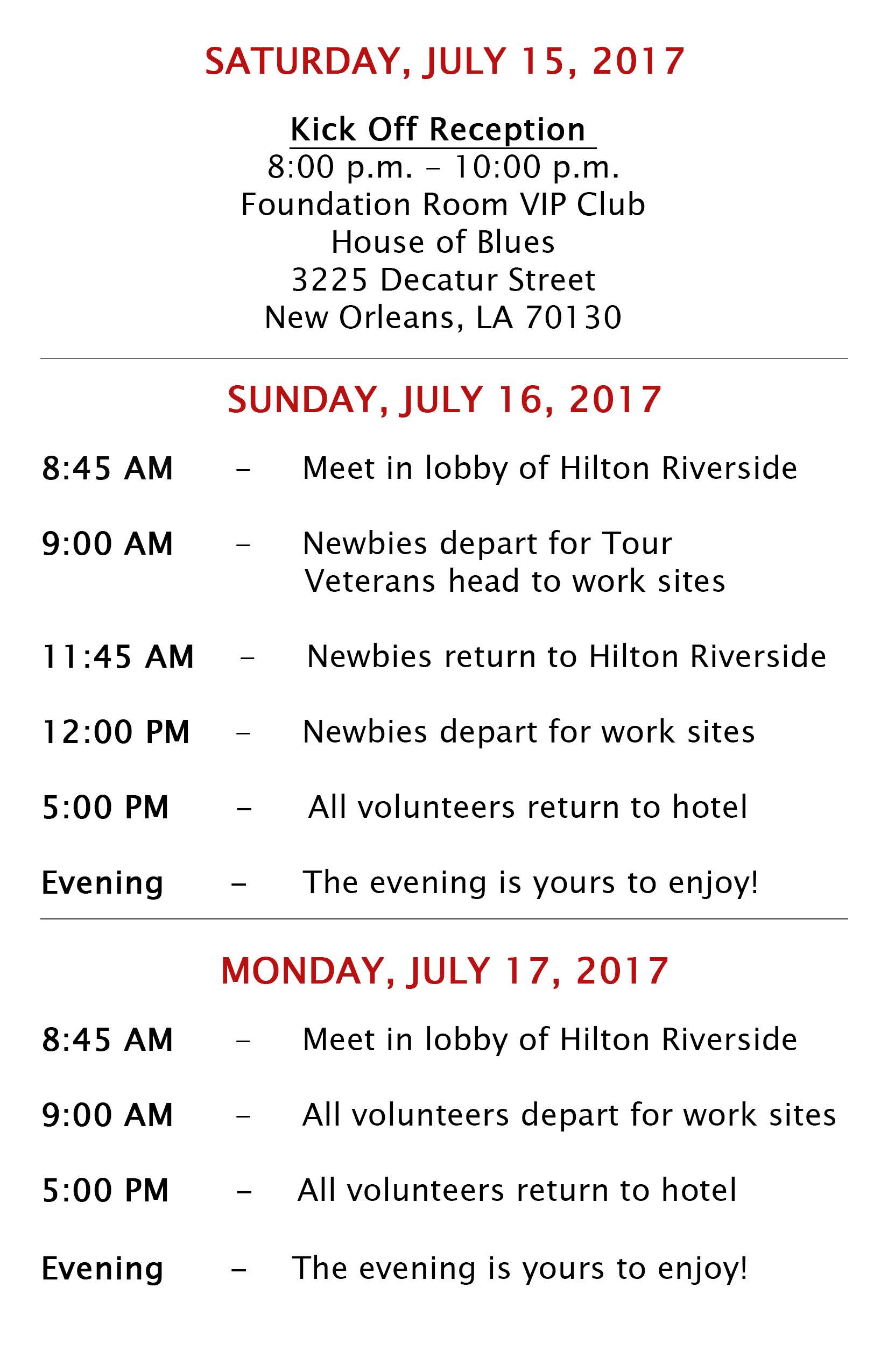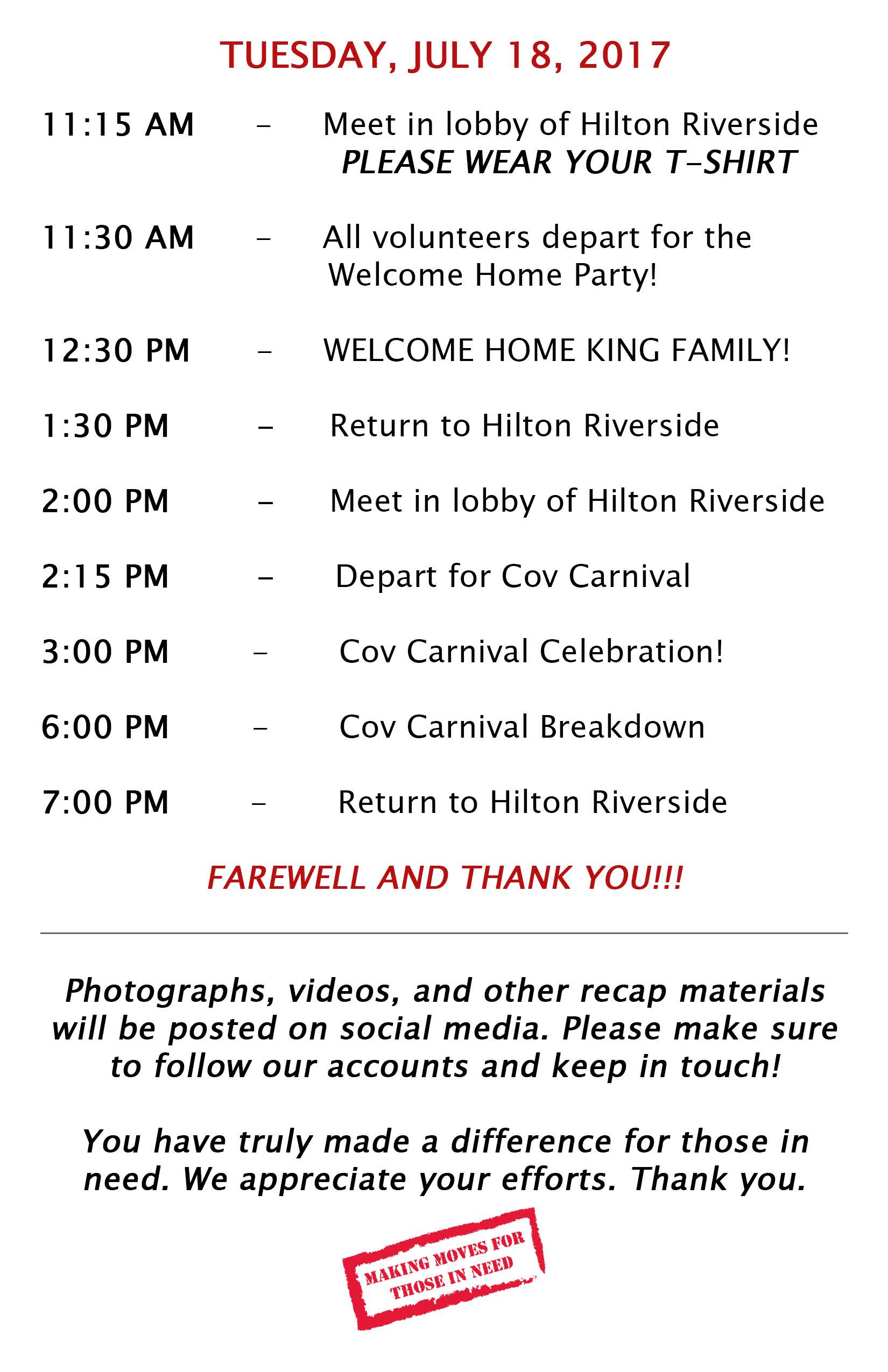 ---
CLICK HERE to register for the 2017 NOLA Mission!
CLICK HERE to book your hotel room!